2nd Annual EBC Trunk or Treat: Drive-Thru Edition
Saturday, October 31st, 2020
6PM - 8PM
Join us for our 2nd Annual Trunk or Treat at Ephesus Baptist Church on October 31st, 2020.
We will begin the event at 6PM and run it until 8PM or until we are out of candy.
Last year was such a wonderful time! We don't want to let COVID-19 rob our community of this great blessing. So be sure to join us! This year, we will operate as a Drive-Thru, meaning you can wear your favorite costume and stay in your car and look at our decorations and lights. Along the way you will be able to pick up pre-bagged candy. We will make every effort to make the candy worth your while.
Don't let COVID-19 stop you and your family from celebrating the season. Celebrate with us on October 31st!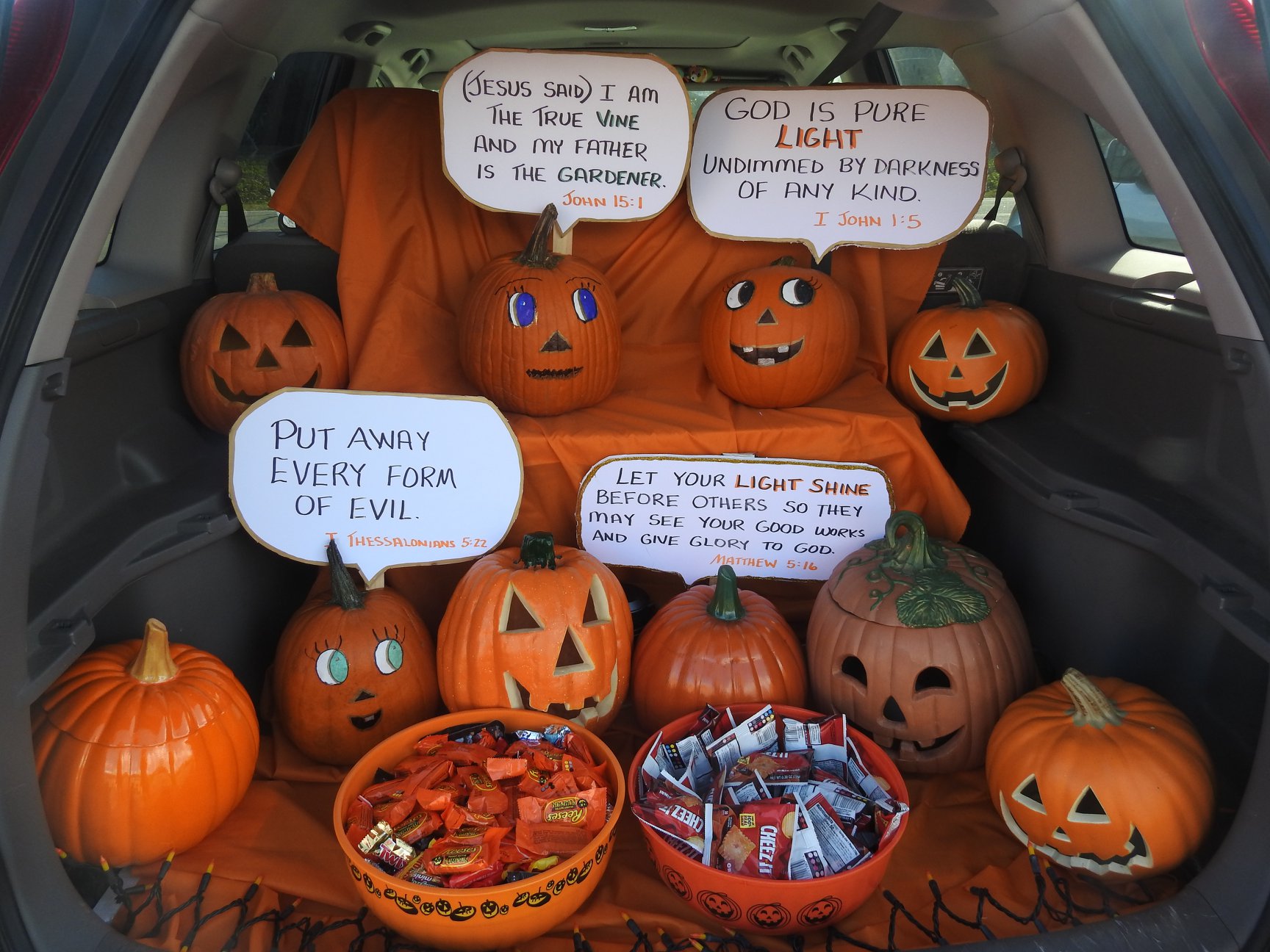 View More from last year's Trunk or Treat at
EBC Trunk or Treat 201961 items